---

Serving someone in a foreign country sounds difficult and complicated, but it doesn't always need to be. Technology and the ability to email a document around the world in seconds has certainly speed up the process. But international treaties may apply, and some countries have stated that they object to some commonly used service methods. So you do need to do your homework and understand the rules in the country you wish to serve in BEFORE proceeding.
Here are some things to consider before you engage a process server…
Will the proposed service method and supporting documentation (i.e. affidavit of service) be accepted by the New Zealand Courts?
In France when serving personally on an individual we are unable to get an Affidavit of Service drawn up and sworn as we do here in NZ. The documents are served by a Civil Court Officer (they have the authority to decide to leave them with anyone at the residence) and we are then provided with an official certificate of service (in French!) with "French Republic" on the seal. So, confirming if this is acceptable by the New Zealand Court who issued the documents is essential before proceeding.
Can I enforce a New Zealand court judgment in another country?
Enforcing a judgment from a New Zealand Court in a foreign country can be problematic. It depends on the laws of the foreign country. To help make sure you meet the foreign requirements for enforcement, you should consult a New Zealand lawyer who specialises in this area. You should do this before filing your complaint, if there is a chance that it cannot be enforced (i.e. court order regarding civil debt) you may be wasting your time.
In our experience family proceedings can be served to the satisfaction of the New Zealand Family Court (including dissolution of marriage and parenting orders) in a number of countries overseas.
Do I have to translate the documents that I serve?
It depends. In countries where English is NOT the first language if the recipient DOES NOT sufficiently understand English then it is very likely that translation will be required. If the recipient DOES sufficiently understand English, you may not have to translate the legal documents. However, the laws of the country where you wish to serve documents may trump the recipients understanding of English – as a translation may be required into the official language of the foreign country to be served.
There are two types of international service – Formal and Informal
Formal Service
The Hague Service Convention



Many countries are signatories to The Hague Service Convention (treaty) that governs service of process between participating nations. Each country has a slightly different process but in general terms documents are processed through the local Central Authority (via a judicial officer) who then connects with the Central Authority in the country you want the documents served.

The Hague Convention allows for various modes for service of documents such as by postal channel, by diplomatic/consular agents, judicial officers, officials or other competent persons (typically a local court bailiff). The receiving country decides which service method is to be used and once service is effected the Central Authority sends a certificate of service to the judicial officer who made the request. It is important to note that you may not be able to insist on personal service.

Advantage: In most cases the judgment will be enforceable.
Disadvantage: The time frame is generally longer than the informal method and the costs greater – especially if the documents being served need to be translated.

List of countries that are part of the Hague Service Convention



Letters Rogatory



Letters Rogatory or letters of request are a formal request from a court to a foreign court for some type of judicial assistance. The most common remedies sought by letters rogatory are service of process and taking of evidence. The procedure generally needs to go through consular or diplomatic channels as the request needs to be made to the foreign minister of the Defendants country by the foreign minister of the originating court. The main advantage is that it creates a case in the country where the documents are being served, which means that it will likely make the judgment enforceable.

Advantage: In most cases the judgment will be enforceable.
Disadvantage: Because Letters Rogatory cannot be transmitted directly between the applicable courts and can only be transmitted via consular or diplomatic channels it makes the process very slow, and costly.
To use either of these methods we suggest obtaining legal advice.
Informal Service
Private process servers are available in many countries to serve documents and follow a similar process to that of process servers here in New Zealand. Service will often take longer, but if the documents can be emailed this will greatly speed up the process. In our experience the delay is usually in the completion and returning of the affidavit of service (NZ courts require the original – so we are reliant on international postal services!).
Advantage: The main advantage of this method of service is that it is much faster and cost effective than the "Formal" methods. You also have more visibility of the process by being in a direct line of contact with the person responsible for the document service at the other end.
Disadvantage: The matter may not be enforceable. This may not be an issue if you are serving family documents and some civil matters. We would recommend consulting your lawyer, or the NZ court who issued the documents before proceeding with service.
The benefits of engaging a New Zealand based process serving company to manage your service of documents internationally
Ensure the documents are sent to the receiving agent with clear service instructions.
Often lawyers will send a bundle of documents, not all need serving, some may be instructions. We may also need to draw up an acknowledgement of service etc.


Ensure that the documents are serviced correctly.
And not just left with anybody at the property as an agent in California, USA recently tried to do when went sent them family court documents for service!


Manage the timeframes to ensure the international process server doesn't just "sit" on the documents if they are unable to serve the Respondent.
This is really common. But if you are working with a reputable process server, getting updates on progress and working together on possible leads to locate the Respondent, in our experience more often than not service can be effected.


Follow up if there are issues in locating the Respondent with a thorough report which can then be supplied to the NZ court.
We recently tried to serve dissolution of marriage documents in the United Kingdom and the person actively avoided our agent. We then provided a detailed report of service attempts which enabled the applicant to apply for substituted service by way of Facebook.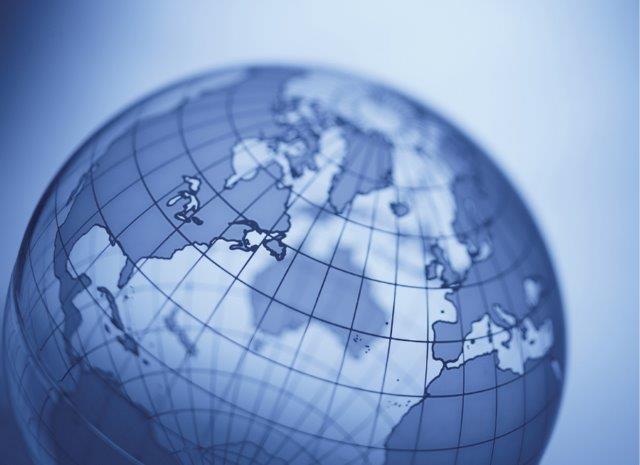 At Docuserve we have experience serving documents in a number of countries including, but not limited to Australia, United Kingdom, Hong Kong, Fiji, Samoa, Tonga, USA and Canada.
Pricing varies extensively from country to country. Usually based on the location of service, a rural delivery will be more expensive than in a main city. If the person being served decides to be evasive, or we need to make enquiries to locate their address this may add extra costs to the account.