---

One of our favourite clients asked us recently "Can we serve documents sent via email?" They had been posting them to us for years as they were not aware that we can accept them this way!
Yes… we can accept documents via email.
Yes… we can print and collate them for you. (we are familiar with all types of documents)
Yes… we can create an Acknowledgment of Service. (if required)
Yes… we can create a court approved Affidavit of Service. (if required)
Yes… we can draw up a Statement of Service. (if required)
Plus…
We can arrange for your documents to be served nationally and internationally. We work with a team of excellent agents, so you only need to deal with one company.
We can serve your documents through Facebook – this is often done as a form of substituted service.
We can order and collect original copies of birth and death certificates.
We can make enquiries to locate respondents.
We have a digital eService feature available for us to serve documents by email. And then we have the added ability to see if the email was opened, and the IP address of where it was opened.
But, did you know…
That for a number of years we have had the option for clients to collaborate with us – through our client portal.
This is a great feature that allows you to track and view your jobs with us online, in real time. You can load your documents through the portal directly to us, rather than emailing. Great for those larger files. And you can view your invoices, paid and outstanding.
How the client portal for collaboration works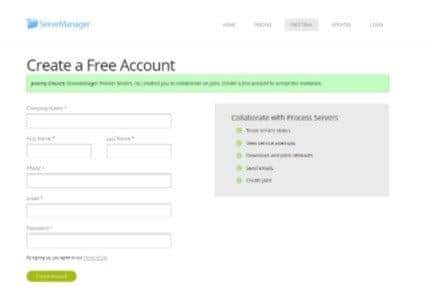 We send you a link to collaborate from our serve management software – Serve Manager.
You accept the invitation and then create a login and password (there is no charge to you for this).
You will be able to see all jobs allocated to you, see updates and all service attempts. Using the notes feature you can create and send messages directly to the process server working on the file.
The nature of process serving has not changed over the years, however the tools we utilise to deliver the service we offer continues to evolve. From streamlining our processes for storing of data (gone are the filing cabinets of old!) to being able to assist our clients if personal service has not been an option.
For more information on our Serve Management System click here.